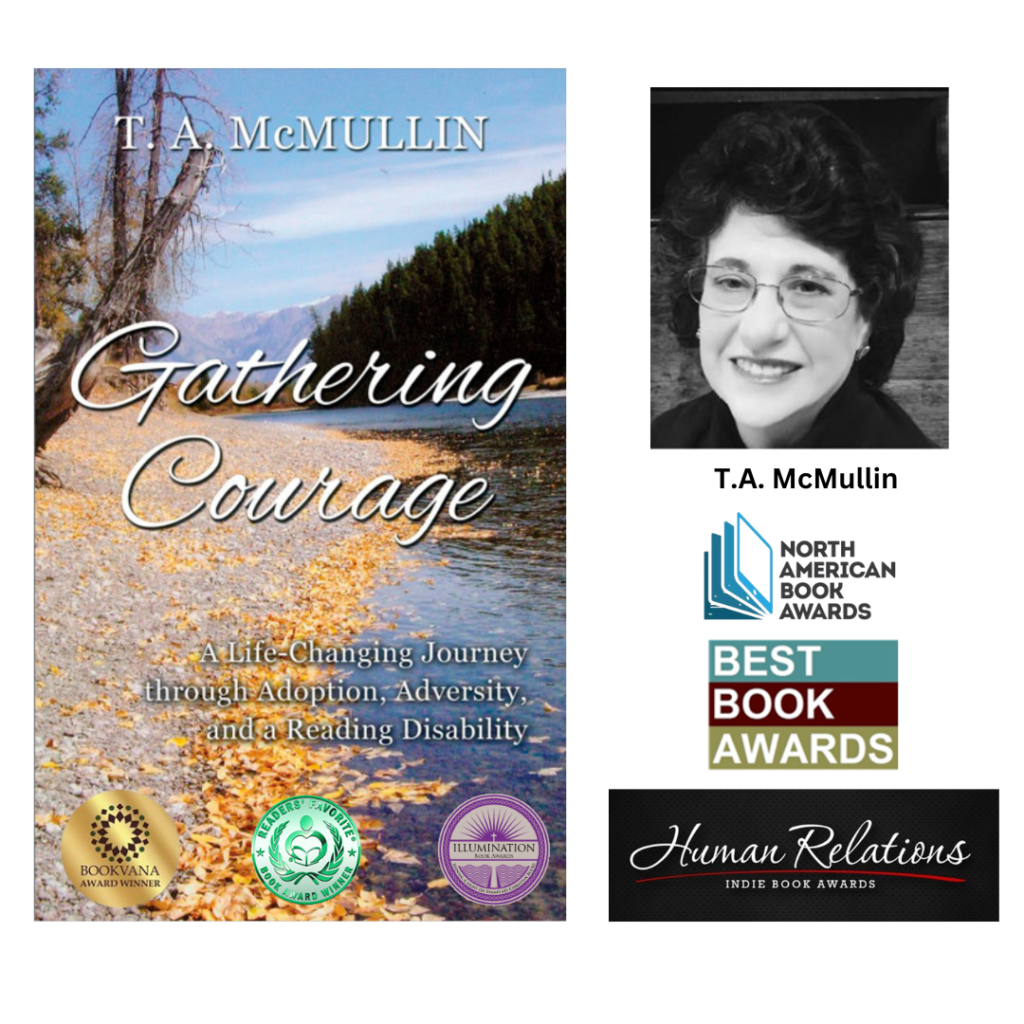 210 pages
ISBN: 978-0-9967113-0-2 (paperback)
ISBN 978-0-9967113-1-9 (eBook)
AWARDS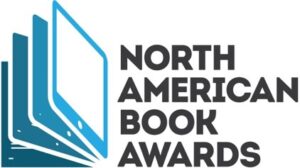 2015 North American Book Award
1st place winner – Animals/Pets
1st place winner – Biographies, Autobiographies, and Memoirs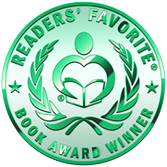 2016 Readers' Favorites International Book Award

2017 Bookvana Awards: 1st place Spirituality:
Memoir/Personal Journey-  Self Improvement: Relationships

2017 Human Relations Indie Book Awards
Director's Choice Awards – Outstanding Adoption Awareness Book
Inspirational Human Relations Indie Book – Gold Winner 
Life Challenges Human Relations Indie Book – Bronze Winner
Life Journey Human Relations Indie Book- Bronze Winner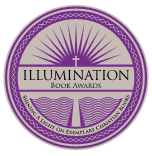 2017 Illumination Book Award:  Enduring Light Medals Award
Exemplary Christian Themed Book with an Enduring Message – Silver Medalist Winner
=============================
Gathering Courage: A Life-Changing Journey Through Adoption, Adversity, and a Reading Disability is an award-winning book about a child who was adopted and then rejected by her adopted family. This child was sent to a foster home at the age of nine because she was dyslexic and struggling to learn. The story goes on to show how walking through the pain and suffering of losses and hurts built a strong faith in the Lord and the courage to be successful.
Walking the stage to receive a diploma at Texas A&M University was not only a dream but also a reality. Helping students to succeed in life was a burning desire from someone who had to go back and learn basic educational material while attending college courses. Passing on encouragement and the internal desire "To Make Life Better" turned into a lifetime career.
To The Reader, I wrote the story of my life to encourage each of us to live a life of compassion and purpose. The compassion shown to me as a lonely, broken hearted child changed my life and gave me a purpose to make a difference as an adult. It is my desire to have my story read by both young and old in all walks of life so that our lives can be better.