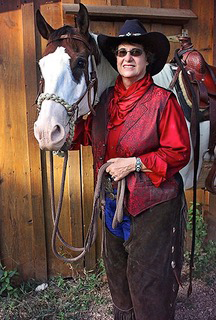 Gathering Courage: A Life-Changing Journey through Adoption, Adversity, and a Reading Disability by T.A. "Terry" McMullin is the author's incredible, award-winning memoir meant to inspire hope and encouragement to those who are going through tough times. Terry was abandoned at birth, rejected by her adoptive parents, and then placed in a foster home at the age of 9. Terry's life transformed from a broken-hearted child who could barely make out words in elementary school to a distinguished educator, award-winning author, and gifted motivational speaker.
Terry's message is a testament to the endurance of the human spirit to survive setbacks and fulfill their dreams despite all odds. Her simple "down to earth" personality with an enduring message will resonate through the heart and soul of each listener – young or old. Her life-changing journey answers the question, "How do some people find success despite hardships?"
Terry lives on a small ranch in Texas, a forever home, with her horses, donkeys, and rescued Border Collie dogs.
For more information about speaking engagements, book purchases, discount bulk sales or for purchases by churches, corporations, non-profit groups, or educational organizations, please contact Terry at 
GatheringCourageMedia@gmail.com